Epping Minibus Hire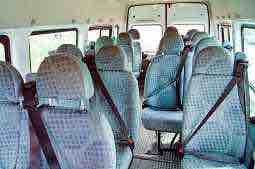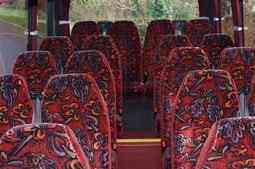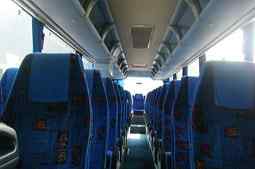 Epping – HOME 
Minibus Hire 
Epping Minibus Hire provides high quality transport for groups who want to travel together in or outside the Epping area. Customer service is our highest priority and the many thank you notes and cards that we receive regularly at our office suggests it pays-off. Let us help solve your transport challenges. There are many advantages in hiring a minibus:  
• Your party can travel together; 
• No one has to drive; 
• You get more time to spend together as a group. 
• When taking account of taxi and public transport fares it's probably the most cost-effective option; and 
• We can get you to your destination on time and in comfort so that you arrive refreshed and ready for your event. 
 
Our Service. 
We select our customer service agents for their people skills. Minibus and coach hire is very much a people focused business and we expect a lot from our team who are all fully trained. You can book your vehicle on-line twenty-four hours a day. Our booking form captures all the details we need and provides the opportunity to tell us anything you think we need to know, such as, whether your group will have any special sporting equipment with them. Alternatively, speak to us on our 24/7 booking and advice line. Our agent will listen to your requirements and advise you on the best option. Once we have all your details we will give you a no obligation, fully inclusive quote within 30 minutes. We can also help in an emergency where your group has had little notice of their trip or another provider has let you down. Call us and we will have a vehicle collect you within half and hour. 
 
Our Drivers. 
Our drivers are recruited from the local area so they bring with them an excellent knowledge of the Essex road network, routes in to and around London and further afield. They are all fully licensed and security checked. We set our drivers high standards and in turn they play their part as great ambassadors for the company. 
 
Our fleet 
Reliability and promptness are essential in our business, that is why we put all our vehicles through a regular maintenance schedule and service them according to manufacturer's instructions. We have minibuses from 6 seat and upwards, including Volvos, Ford Transits, and a Mercedes 16 seater. For larger groups why not travel in style on one of our luxury Iveco Coaches. These have comfortable seats and on-board entertainment systems. We can also provide executive vehicles with refreshments and a toilet for those wanting a high level of comfort or travelling some distance. When your vehicle arrives to collect you it will be gleaming on the outside and fully valeted. We won't let you down. 
 
A great way to travel. 
We book minibuses and coaches out to social clubs, church societies, local sports teams, businesses and lots of other customers too. Recent booking have included; 
• Stag and hen nights; 
• Prom nights; 
• Visits to trade fairs; 
• Sports team away days; 
• Weddings; 
• Golfing weekends; and even 
• Funerals. 
Where ever you want to go, we can get you there. We can even put together a full touring itinerary for you.Take one of our luxury coaches touring in Scotland or Ireland or even across the Channel to mainland Europe. 
 
Airport Runs. 
With Heathrow, Stanstead and Gatwick Airports 46, 52 and 63 miles away from Epping respectively, you will not be surprised to learn that airport runs feature strongly in our business. On your return we will monitor your flight so that, should it be delayed, we will still be there to collect you once you plane lands. 
 
Sport and Entertainment. 
Epping is only 17 miles from Charing Cross so all that London has to offer is close at hand. The O2 Arena with its world-class programme of entertainment is 21 miles away. Why not visit the West End and see a show, Phantom of the Opera and Billy Elliott are among two of the 2016 offerings. Perhaps you want to see a football match at Wembley, just under 30 miles away or watch rugby union at Twickenham. Maybe you are hoping to visit Wimbledon 2016. Why not take your brownie or cub group to nearby Southend-on-Sea or arrange for you active elderly club to have a run out to the Kent seaside resorts of Margate and Ramsgate. The opportunities are endless. 
 
Epping 
Epping is a small market town in Essex with a population of 11,000, It is covered by postcode CM16 and lies at the eastern terminus of London Underground's Central Line. Nearby towns include Houghton 3 miles way and Brentwood 11 miles. Epping is referred to in the Domesday Book of 1086 but the town really started to develop during the late 18th and early 19th centuries when 25 stage and mail coaches visited the town each day on their way to Norwich, Cambridge and Bury St Edmunds. Once rail links were established between those places and London Epping went into decline until the local branch line to Houghton opened in 1865. The market has been held in the town each Monday since 1253 and as recently as 1961 cattle were sold in the Epping's High Street. The town has a conservation be area with many listed buildings. Today many of the townspeople commute into London for work. 
 
Book today. 
For minibus hire in Epping you won't find a better deal on quality or price so contact us today. 
 
WHY CHOOSE US
Coach Tracker
Flights monitor at all airports
Manage your booking
Printer friendly tickets
G.P.S System
Specialised GPS system Pick you up on time
Timetables
Excellent time keeping
Avoid train delays
Switch to coach to avoid rail disruption
Save money
Save money on all coach sizes
Travelling with us
Voted number 1 for customer service
Luggage capacity
All vehicles have luggage capacity depending on the number of people
---
Online Exclusives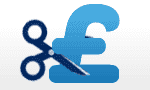 Lowest Rates Guaranteed save money on all sizes coaches.
Creditcards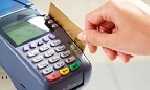 All Credit Cards Accepted
( charges may apply )
Business Accounts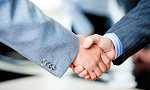 Business Accounts and Contract Work welcome.
Travel to Europe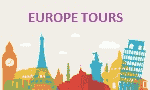 Travel to Europe- All inclusive
24 hours service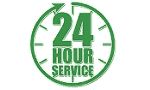 24 hour service 7 days a week.
Airport transfers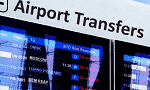 Airport transfers Free parking included at all airports.